Looking for work on the Isle of Wight?
Are you over 16 and looking for a job?
Want to join a fun & friendly team?
JR Zone is always looking for enthusiastic team members! With a range of benefits, we are accepting applications for General Assistants and Party Hosts.
A willingness to learn is more important than experience, so please send your CV and covering letter to info@jrzone.co.uk, or fill in the form on this page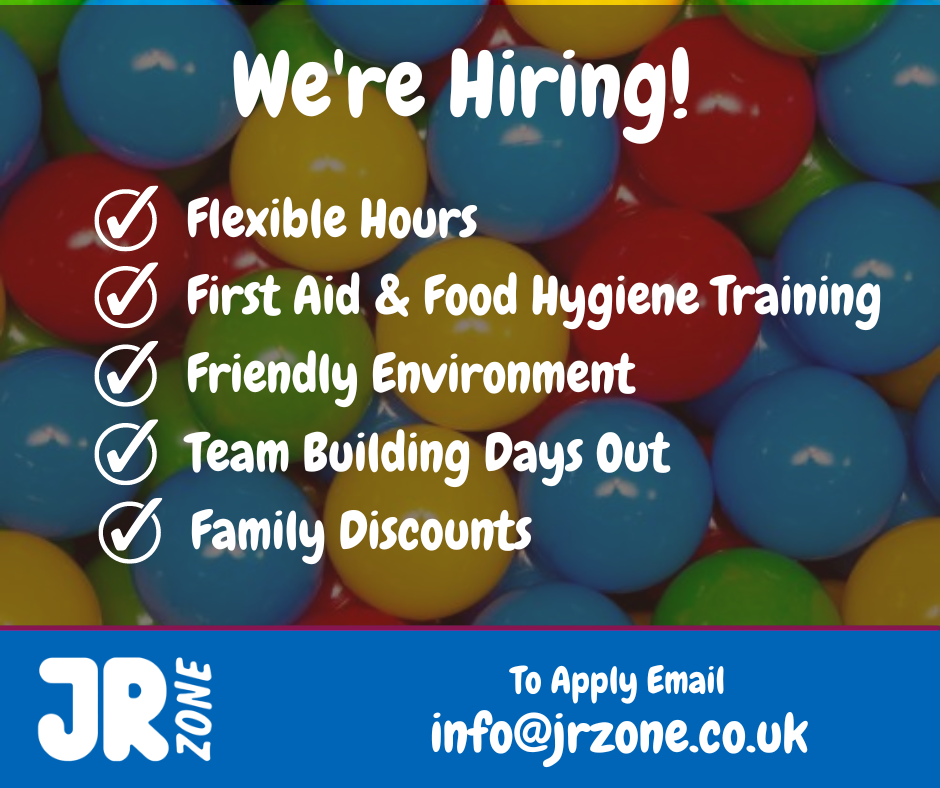 Fill in the form below and attach your CV. Alternatively, send an email directly to; info@jrzone.co.uk
Please note: The information provided in this form will only be used to contact you about your job application. Your information will not be used for marketing purposes and will not be shared with any other companies.
If we do not have any current opportunities, we may keep your application on file. For more information about how JR Zone uses your personal information, please see our Privacy Policy.